Acting & Directing For Screen

Acting & Directing For Screen
April 11, 2021
@
10:00 am
–
5:00 pm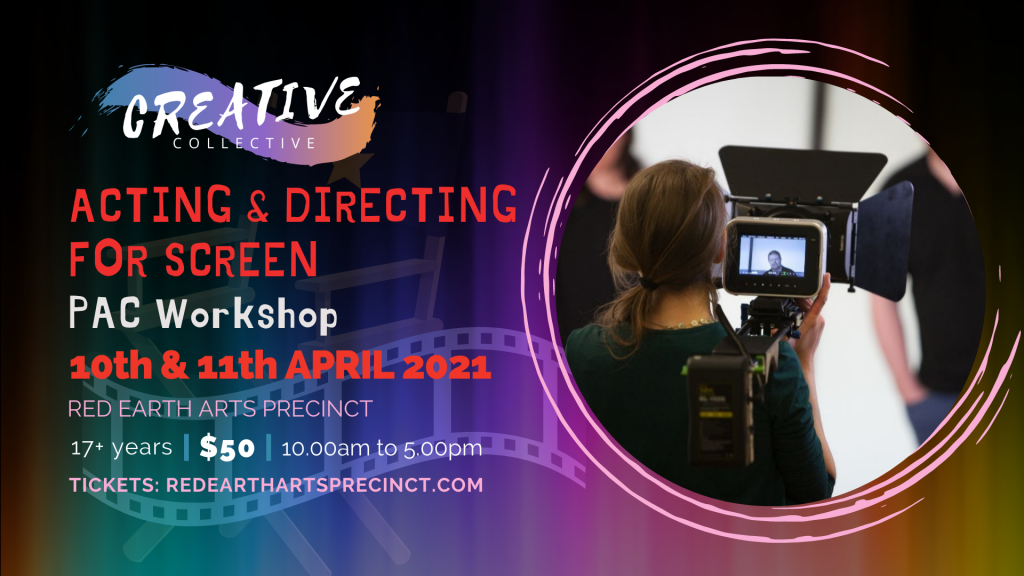 Acting & Directing for Screen
The Creative Collective Presents: "Acting & Directing for Screen" Led by Casting Director and Acting Coach Annie Murtagh-Monks.
This practical weekend workshop is suitable for those aged 17 years and older.
No experience is needed to enrol, however preference will be given to those with some past experience.
The weekend workshop will help participants who want to either a) act or b) direct for screen and discover ways to collaborate together.
Participants can enrol in either the acting stream or directing stream.
This workshop will run over two days on Saturday & Sunday, April 10th & 11th.
From 10am to 5:30pm at the Red Earth Arts Precinct
Cost is $50 for both days, strictly limited places so
enrol now
.
Feedback from Previous Workshops
"Annie Murtagh-Monks is absolutely one of the most talented and inspiring screen drama teachers in the country." Pete Templeman – director/ screenwriter "Not Suitable for Children'; "Wanted"; "Bogan Pride"; "Five Bedrooms"
"The course was inspiring and a lot of fun – the variety of people attracted to the course was an added bonus as we learned as much from each other as we did from the instructor!" Caro – actor
"Annie's knowledge, experience and warm professionalism will teach you so much about the acting profession in a very short time, with tips and techniques that only come from real life hands-on experience. PAC courses, especially Screen Acting, are a hell of a lot of fun, with a great group of like-minded people." Eddie Stowers
---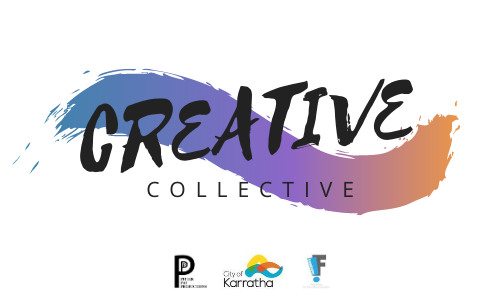 About the Creative Collective
The Creative Collective is A Pitter Pat Productions, IF Foundations & City of Karratha Joint Venture.
We aim to build community interest and skills in performance so facilitate accessible, friendly workshops and masterclasses for City of Karratha. We also offer performance opportunities for interested participants (non-compulsory of course!) from time to time and encourage collaboration and sharing amongt the local Performing Arts community.
Do you have skills or experience in performing arts? We invite local artists to share their skills through masterclasses, workshops and projects, get in touch to learn more by contacting info@pitterpatproductions.org.au
---