Become A Member
Pitter Pat Productions offers it's member the opportunity to participate in all aspects of performing arts.
Your passion for performing arts is welcome, with Pitter Pat Productions you can take on multiple roles on stage, screen or behind the scenes. Individuals can experience all parts of a theatrical, screen or entertainment production and develop their skills through workshops and hands on roles which include acting, directing, set design, lighting, sound operation, stage management, costuming and more!
Getting involved with community theatre and local performing arts provides tremendous opportunities to meet new people and share in the wonder of creative craft. We also stage social events throughout the year, bringing people together who share a passion for performing arts, creativity and fun.
Learn More about being a member or sign up now!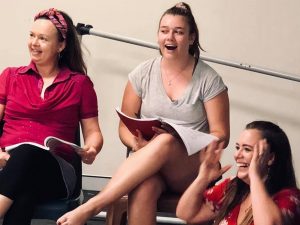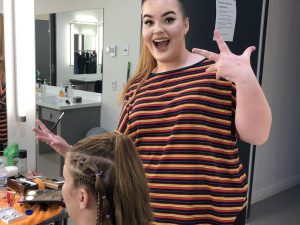 Volunteer
We provide opportunities for people to 'have a go' and for artists to develop and showcase their skills, working on local productions also increases community capacity in a variety of skills including writing, directing, prop/set design and building, lighting/sound, stage management and marketing. Days and times vary depending on the project, we have a mix of flexible roles and those that require specific commitments (e.g. stage crew must be available on set dates for rehearsals and shows).
We also have opportunities for performers/musicians and creative roles, these are usually filled via an audition process, contact us for more information.
If you have an interest in theatre, the arts or community development (or are just curious), and a "can-do" attitude we would love to hear from you!
Learn More about volunteering with us.
Donate
Pitter Pat Production's work is made possible through the generous support of our donors and sponsors. By making a donation you are helping keep our doors open, our stage active and the company working for the community.
Your generous donation will go towards the cost of staging productions, developing projects, running workshops and increasing opportunities in performing arts for the entire City of Karratha Community.
If you would like more information on donations please contact us.
Thank you for your generosity!
Make A Donation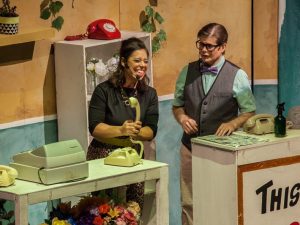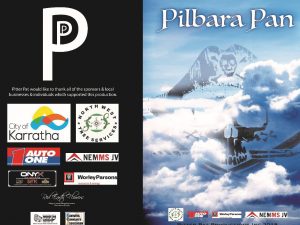 Sponsor
As a not for profit organization, our aims can only be achieved through the generosity and support of our local community, sponsors and supporters.
Sponsoring doesn't get much more rewarding than this, supporting local people to do amazing things, building capacity, skills and relationships right here in the community.
Performing Arts in our region is a small, but vibrant and growing part of the cultural and recreational landscape in the Pilbara, we offer people unique opportunities that build skills and support individual and community wellbeing and we invite your business or organization to join us!
Learn More about our sponsors and sponsorship or get in touch to become a sponsor today!