Annual General Meeting & Show

Annual General Meeting & Show
August 29
@
3:00 pm
–
8:00 pm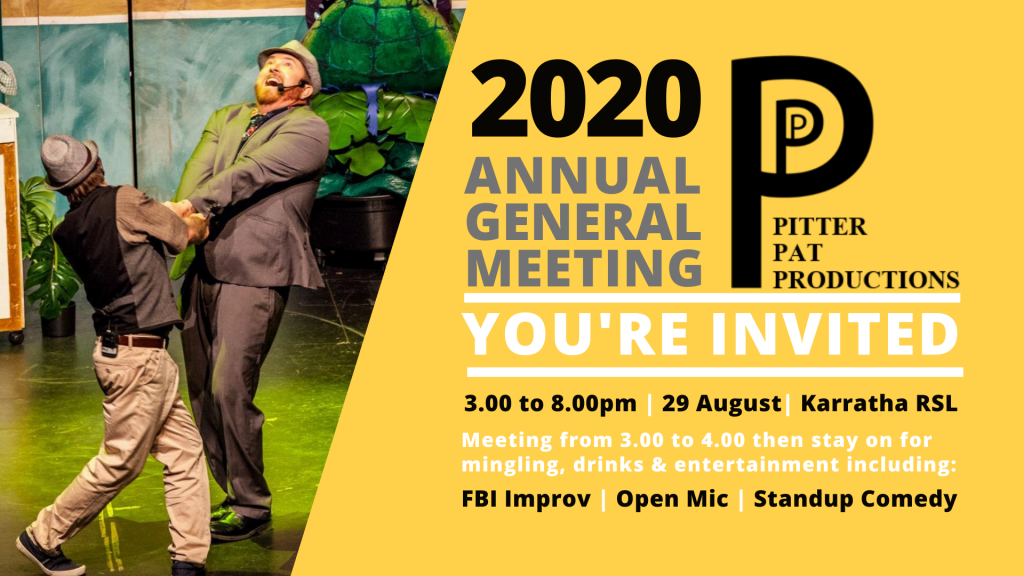 We are pleased to announce the 2020 AGM for Pitter Pat Productions:
Date: 29 August 2020
Time: 3.00pm
Place: Karratha RSL 7 Dwyer Place, Millers Well.
Current, new and potential members welcome.
Meeting is from 3.00 to 4.00pm
Committee positions available for nomination
Entertainment from 4.00pm onwards
Showcasing our homegrown talent including:
– Flyblown Improv Troupe
– Stand up comedy
– Open Mic for anyone who wants a go!
Come along to learn about your local community theatre group, current and upcoming projects, local arts and generally have a good time!
Any agenda items or queries please email
mandi.buckley@pitterpatproductions.org.au or call 0411087827%MCEPASTEBIN%