Performing Arts Workshops: Creative Jam

Performing Arts Workshops: Creative Jam
July 30, 2021
@
6:00 pm
–
7:30 pm
Performing Arts Workshops right here in Karratha
Build confidence and skills in performing arts with Creative Jam!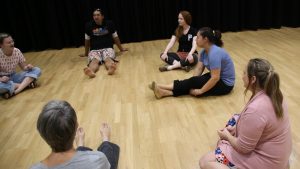 Are you:
A current or aspiring performing artist?
New to town, looking to meet new people or searching for a new hobby?
Looking to learn some new skills, try something new or just have some fun?
Aged 16 or over?
Then come join in with Creative Jam!
What is Creative Jam?
Part performance class, part social club we are a group of fun and curious Karratha creatives who get together weekly to learn and build skills in performing arts.
The goal of Creative Jam is to foster creativity and a community feel towards the performing arts for adults who want to learn (or hone) their performance skills. Therefore it is an ideal way to meet like minded people, expand your horizons and above all have fun!
When Is It?
We meet every Friday during school term (exceptions advertised) from 6.00 pm to 7.30 pm at the Red Earth Arts Precinct.
Cost is $10 at the door or online via redearthartsprecinct.com.au
What Will I Learn?
The group is led by artists and professionals from Pitter Pat Productions, the IF foundation or other local groups who guide the group to explore and learn skills in a variety of disciplines, for example:
Acting and Improv
Writing
Music and Song
Dance
And more!
Do I Need Experience?
Not at all, this group is for anyone who wants to build their confidence, expand creativity and have fun in a safe, welcoming environment.
Firstly The group uses a 'drop in' format, meaning you can come to as many or few sessions as you like, Secondly we always have a mix of participants with varying skills and lastly we tailor each session so everyone can both learn something new and continue working on existing skills.
---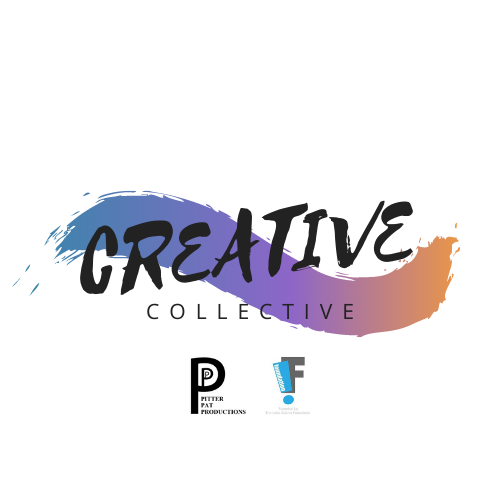 About the Creative Collective
The Creative Collective is A Pitter Pat Productions & IF Foundations Joint Venture.
We aim to build community interest and skills in performance so facilitate accessible, friendly workshops and masterclasses for City of Karratha. We also offer performance opportunities for interested participants (non-compulsory of course!) from time to time and encourage collaboration and sharing amongt the local Performing Arts community.
Do you have skills or experience in performing arts? We invite local artists to share their skills through masterclasses, workshops and projects, get in touch to learn more by contacting info@pitterpatproductions.org.au
---