DEVIATOR
Your Chance To Get Involved!
The City of Karratha is now accepting expression of interest for the Red Earth Arts Festival (REAF) in Karratha, happening in March 2021.
This is your chance to get learn new skills and be involved in REAF as a performer !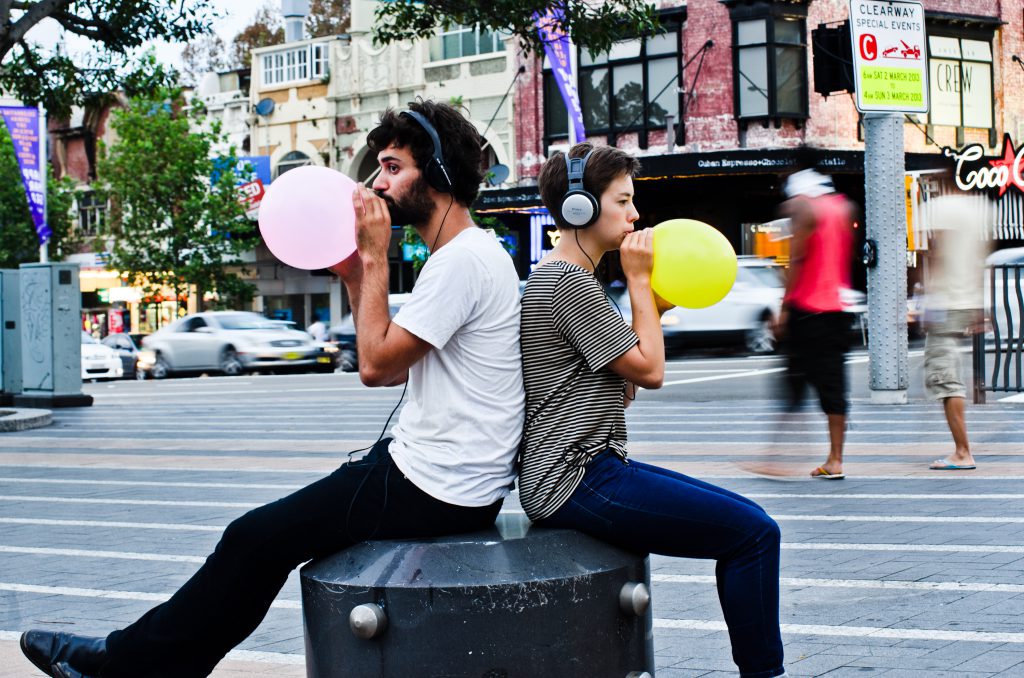 About deviator
Prepare for city-wide disruption as the streets are taken over, one game at a time, by deviator. This massive, immersive, outdoor game invites audiences to temporarily transform their city into a playground. Adapted on-site with a team of local artists, deviator activates philosophies around revolution, positioning 'games' as a potential trigger to alter the official narratives of place. As a deviator, your mission is to seek out and listen to 15 audio instructions hidden in public spaces and play as many of the games as possible. Each game is scored in increasing difficulty, and encourages players to explore their public space in a new way and deviate from the norm. You never know where the game will take you.
Learn More Here:
About the Facilitators
deviator is being run by professional performing artists from the PVI collective.
Based in Perth and established in 1988, PVI is a tactical media art group who create agitational participatory artworks intent on the creative disruption of everyday life. PVI artists have backgrounds in intervention, visual art, activism, performance, live art, video, sound art, movement, performance and programming. each contribute their diverse skills towards creating artworks for galleries, public sites and alternative spaces.
Expressions of Interest
Would you like to participate in deviator? You'll be immersed in pvi's process, and will gain skills in:
working with locative media
working on the streets
developing agile responses to dynamic situations.
It's a lot of fun and there is a strong level of camaraderie
Rehearsal Dates
Wednesday 10thMarch 6 – 9pm
Thursday 11th March 6 – 9pm
Friday 12th March 6 – 9pm
Saturday 13th March – Full Day
Monday 15th March (additional if required.)
Performance Dates
Wednesday 17th March – Sunday 21st March
call time 5.30pm
shows at 6.30 & 8pm
For more information contact Danielle: Danielle.Heaton@onetree.org.au