On Saturday November 21st Pitter Pat members and friends came together to celebrate the end of the year and the conclusion of Dick Whittington Down Under, the major production for 2020.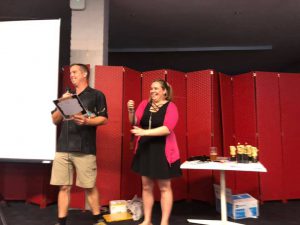 Members, friends, cast, crew and fans attended the casual get together to share canapes, laughs and a well earned drink or two. After the enthusiastic popping of Christmas Crackers the highlight of the evening was the end of show awards, where cast and crew were recognised for their unique contributions. All involved received an individual award and certificate of appreciation and particularly notable performances were recognised with a trophy.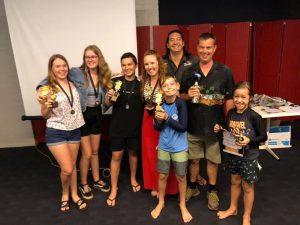 2020 also saw the introduction of a new award the "Pitter Pat Golden Globe" presented by the Chairperson and awarded for outstanding commitment to the show and the organisation as a whole. The inaugural recipient was Chris Heaton who not only wrote and directed "Dick Whittington Down Under", he lead the set building, fundraising and overall coordination of the project.
After the awards the crowd was treated to a showcase of vocal talent by cast and crew. It was a night filled with laughter, good memories and anticipation for what next year will bring…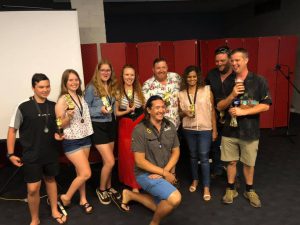 Written by: Camille Barton